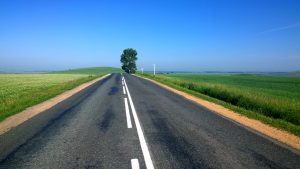 Session Buddy started out as a simple tab recovery tool. Over time, it has grown into a session management and bookmarking solution used by over 650,000 people all over the world. It's a project I'm proud of and extremely passionate about.
But there's a lot of work to be done. Important features like sync and drag/drop are missing. While a lot of progress has been made towards completing these and many other features, my time has often been spread across multiple projects.
Here's the deal. I absolutely love working on Session Buddy. But building and maintaining a software product requires a tremendous amount of work. In order for me to move forward with a sustained full-time focus on growing Session Buddy into a feature complete product, I need to find a way to earn a living doing it.
So I've decided to put the fate of Session Buddy in the hands of those most qualified to know its value and understand its potential: its users.
In order to do that, I joined a service called Patreon that helps creators earn ongoing revenue directly from their fans. The idea is that a small monthly pledge by enough individual supporters can have a significant impact. In fact, if only 1% of monthly active Session Buddy users pledge $3/month, I will be able to take on developing and supporting Session Buddy full-time.
As part of my end of the bargain in all this, I will provide full transparency on the ongoing status and long-term plan for Session Buddy development. I've set up a page that allows you to track development progress, grouped by release and broken down by feature. I intend to update this on a weekly basis.
If you have any questions, thoughts, or ideas about funding this effort, please let me know.
Oh and if you get a chance, please help spread the word to other folks who might be interested in supporting Session Buddy.
Thanks for reading and for considering a pledge.
Sincerely,
Hans